If you are looking for a list of great giveaway sites to enter or list your giveaways, try the following sites.  I have tried these sites by listing my Giveaways on them.  These sites are not in any order.  I have worked on this list for a couple of months.  As I found places that I received links from, I listed them below.  Bloggers can list giveaways for FREE on most of these sites.  Some of these places require a back link.  If you have a tried and true blog submission web-site, Facebook page, Pinterest Group Board, or any other social media that works, please leave me a comment.  I would love to try it out.  If you have a giveaway site and I missed your button, please let me know where to get it.
If you like to enter giveaways, this list will keep you busy for a while.  Good Luck!   If you are entering giveaways, I would love for you to stop by my giveaway page. 
giveawayscoop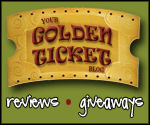 giveawaysblog
I am a Southern Food & Travel blogger.  I blog about RECIPES, RESTAURANT REVIEWS, FAITH, FAMILY, TRAVEL EXPERIENCES & GIVEAWAYS.  I grew up in Alabama but currently live in ARKANSAS.  I have lived in 6 Southern States.  I have 5 children including 2 adoptive children and a son who has Cerebral Palsy. I am a Christian & Pray you will be encouraged when visiting my blog.
Blessings Always and Come Again!! ABSOLUTELY NOTHING IS TO BE TAKEN FROM THIS SITE WITHOUT THE WRITTEN PERMISSION FROM ME.